Invitation from Oddria💌 DemoPlay & Live-chat QnA with Devs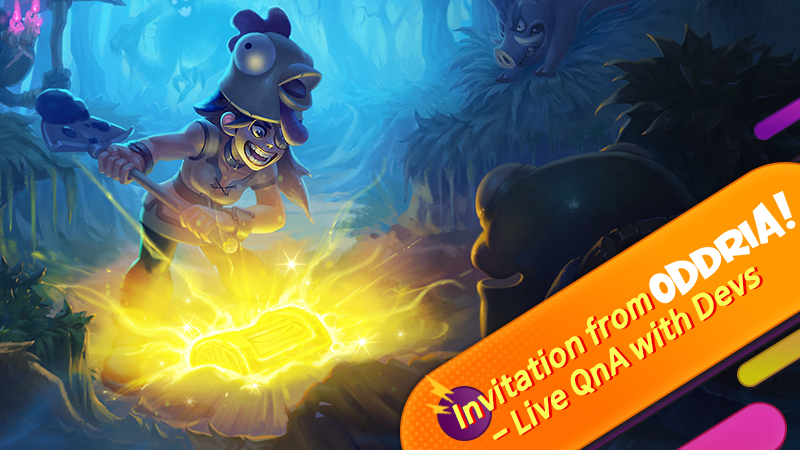 Take a close look how we play and Ask us anything!
We are delighted to announce that we will host live events during #SteamGameFestival #SummerEdition. Watch how we play Oddria and ask us anything you want to know about! You can have some questions along with these… :
🙋How did you get the concept for Oddria's Scenario?
🙋What type of experiences will Oddria provide?
🙋What kinds of playable characters will be added in the future? Can you give us SNEAKPEEK a little?
🙋What does 'Oddria' mean?
Information about Steam live-chat QnA and DemoPlay will be noticed on our StorePage on June 16 from 7pm to 8pm(PST). DemoPlay will be demonstrated for less than 30min, and Live QnA with Devs will be hosted after that. Both live events will be through Steam StorePage. After the events, Demoplay video will be uploaded on our Youtube Channel in case you miss.
Don't forget to add us on your Steam wishlist and follow us on Facebook and Twitter.
See you on June 16!